With just a couple of clicks, you can link your Hubspot account with Casted.
And just like that, listening behavior will start to populate as activities on contacts. You'll also see new contact properties aggregating their lifetime listening behavior.
---
Dependancies
Make sure you have a custom domain setup using Casted's domain masking:
https://help.casted.us/en/custom-domains
This is required to ensure that contacts you identify on your main website will have a first party cookie present when they engage with Casted players and pages.
---
Linking Your Hubspot Account

Log into Casted

Navigate to the show you want to link

Select Page Design

Select the tab Links & Integrations

Scroll down and you'll see a green button to connect your Hubspot account

Click this button and follow the prompts to allow Casted to push data to Hubspot

Once you're redirected back to Casted, you're all set!
---
Viewing Casted Data in Contacts' Activity Feeds
Now that you're accounts are linked, you'll need to tell Hubspot to show the listening behavior in your contacts' Activity Feeds
Navigate to any contact record

Under the Activity tab there is a Filter By option that includes what integrations you want to show up in the feed
Note: This filter is for each individual user. If you want your team members to see Casted data in Contact's Activity Feeds, they'll also need to enable this option.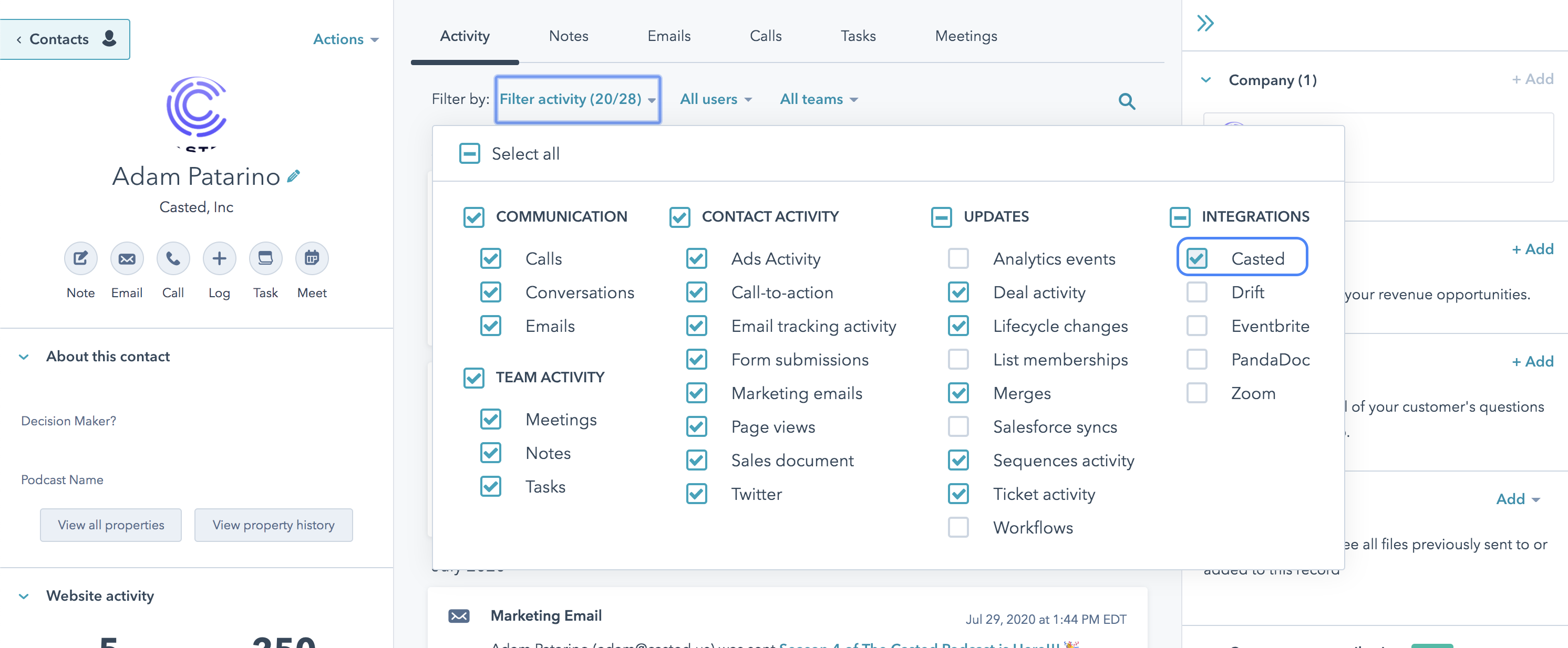 Now you'll see cards when a contact has interacted with any Casted podcast player (either a page or an embedded player). Here's an example: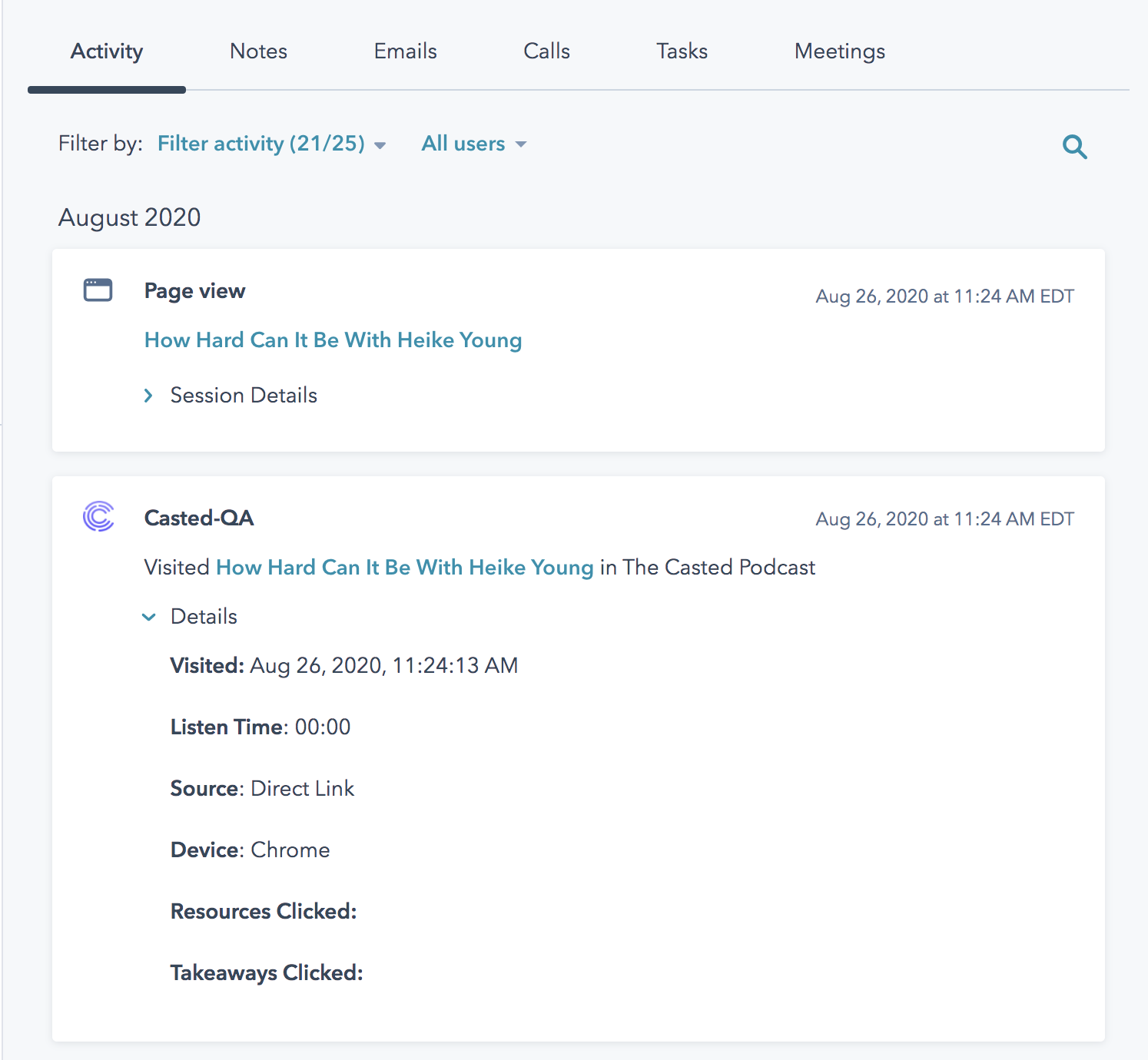 ---
Working with Contact Properties
Casted will automatically created custom properties on the contact level and update them as users engage with podcast content.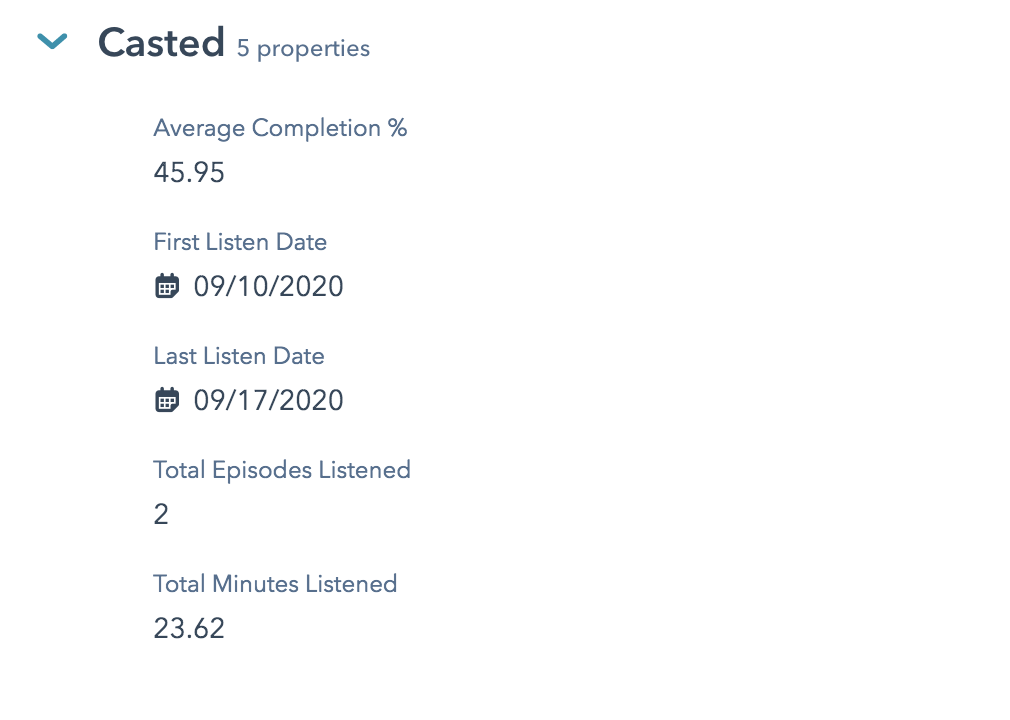 ---
Contact Lists
You can easily create a contact list of podcast listeners.
Filter contacts by those who have listened to en episode, or alternatively have a first listen date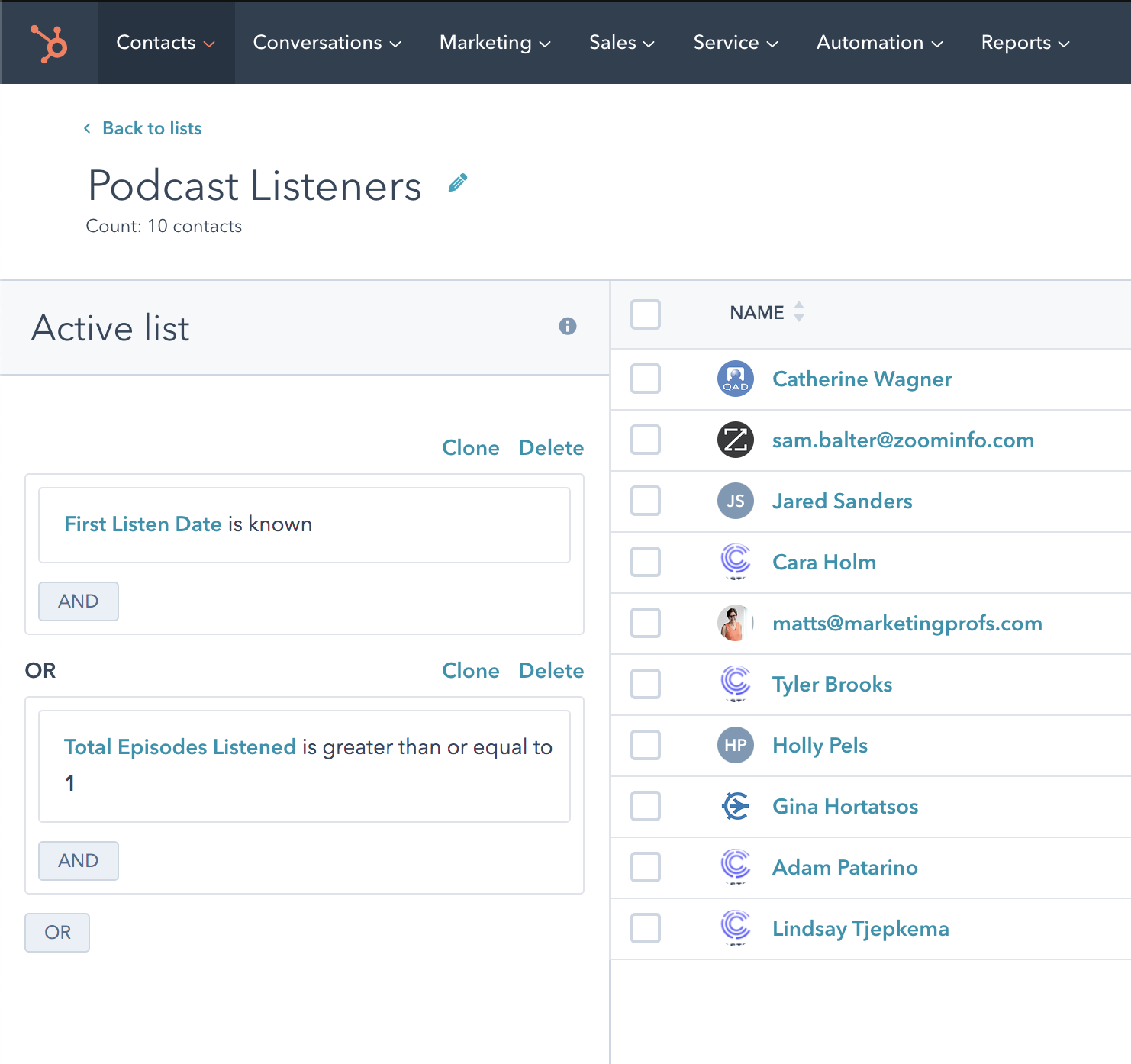 ---
Custom Reports
You can even use Hubspot's powerful reporting to understand how your podcast affects your lifecycle
In this example we review average listen time across each stage of our marketing funnel: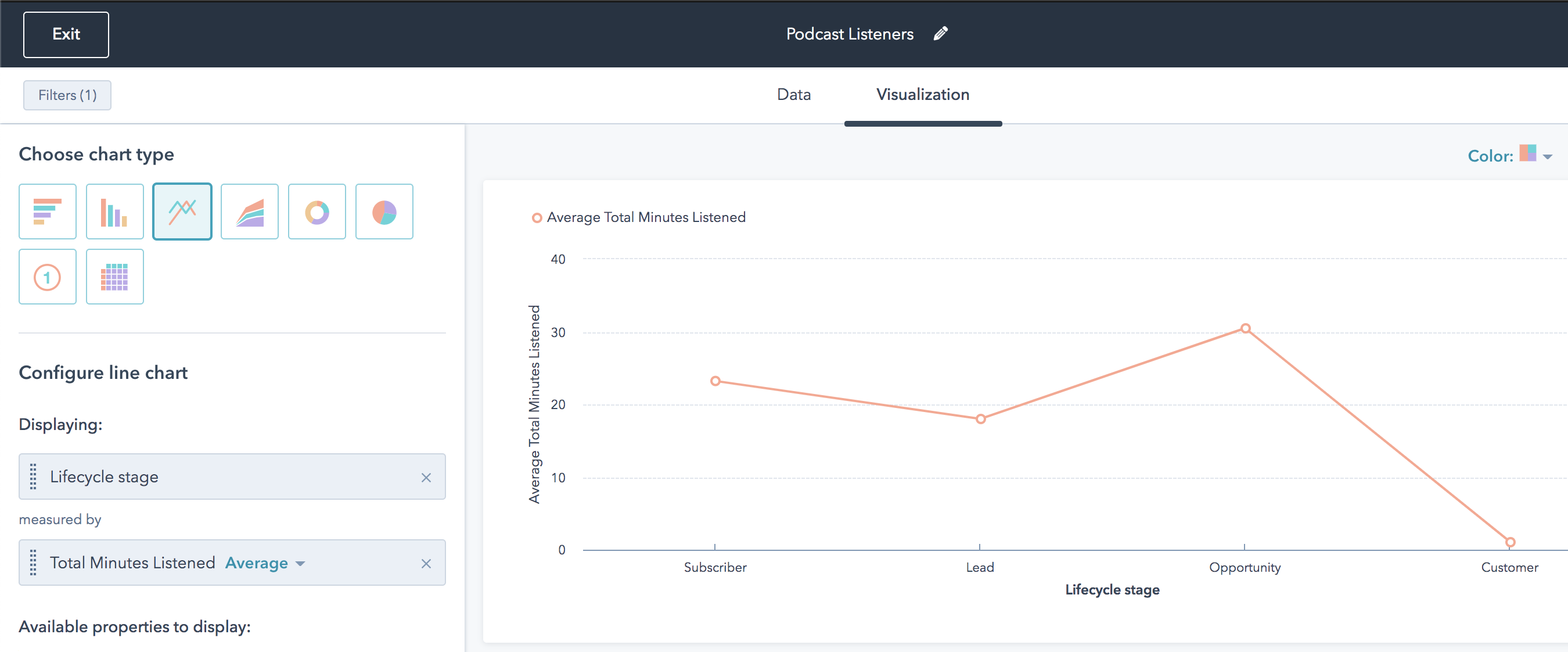 ---
Media Bridge
If you are licensed to use HubSpot's Media Bridge, we will automatically send your episodes to HubSpot when they are published to easily embed them in blog posts, web sites, and landing pages. You can add our Casted Player Module to your HubSpot account by visiting our marketplace page. Check out our article about the HubSpot Media Bridge for more help about using the module.
---